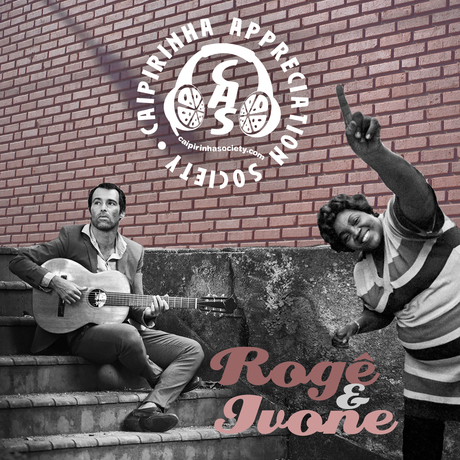 dona ivone lara | zeca pagodinho | rogê | pedro luís e a parede feat lenine | camila costa | grupo semente | pouca chinfra | wilson das neves | senta a pua gafieira | comanches! | jonathan compositor | fio da maiota | jair rodrigues, jairzinho, simoninha e rappin hood | mussa | vó maria
Unlike duo
Did the Caipirinha Appreciation Society podcast have access to a rare unreleased album no one has ever seen? Afraid not, folks. It's just that we were going to tell you about Rogê's album when we found that Brazil had lost samba's rarest gem: Dona Ivone Lara. So here is our tribute to both. // Originally broadcast on 13/March/2018 on Contrabanda 91.4 FM.
Duo improvável
Quer dizer que o podcast Caipirinha Appreciation Society teve acesso a um raro disco nunca lançado? Não ñe bem assim, galera. É só que a gente ia contar pra vocês do disco do Rogê, quando de repente descobriu que a joia mais rara do samba, Dona Ivone Lara, tinha nos deixado. Daí que fizemos essa homenagem dupla. // Programa transmitido originalmente em 13/março/2018 na Contrabanda 91.4 FM.