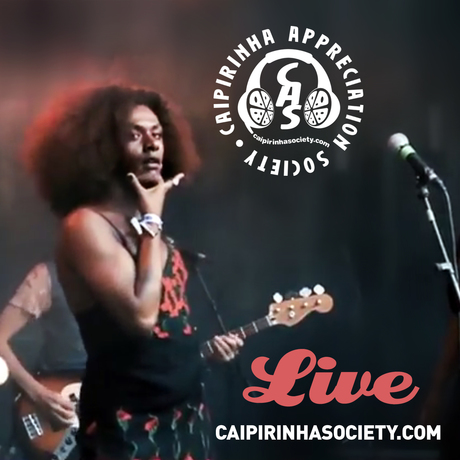 liniker | pélico | andré abujamra | dj lk | pata de elefante | robot gigante | aíla | a.t.r. | bike | fingerfingerrr | larissa baq | paula cavalciuk | nana rizinni | marcelo pretto & swami jr | wado | banda dos corações partidos
Live
Watching a band you love play live is a powerful, almost mystical, experience. In this episode, the Caipirinha Appreciation Society podcast shares with their listeners the full audio of the Liniker e os Caramelows concert in Barcelona! Plus some other stuff we thought you might like. Originally broadcast on 6/June/2017 on Contrabanda FM
Ao vivo
Assistir a uma banda ao vivo é uma experiência potente, quase mística. Nessa edição, o podcast Caipirinha Appreciation Society compartilha com a audiência o áudio completo do show de Liniker e os Caramelows em Barcelona. Além de outros sons que achamos que vocês pudessem curtir! Transmitido originalmente em 6/junho/2017 na Contrabanda FM.