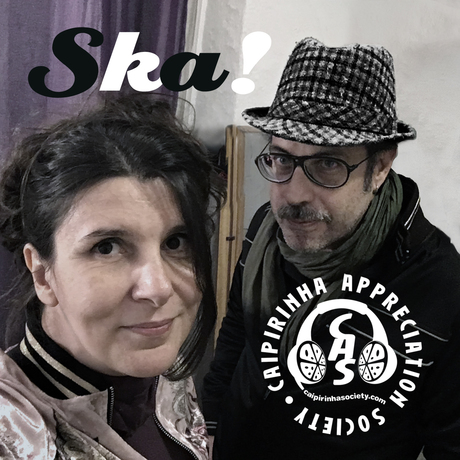 marcelo d2 and marcelinho da lua | orquestra brasileira de música jamaicana | esperando rei zula | mr rude | manuels | criolina | pequena morte | bonsucesso samba clube | ska maria pastora | amplexos | kongo | sapo banjo | la digna rabia | céu | rosa ferraz | coquetel acapulco | estação gonzaga | skuba | skamoondongos | ba-boom | tomba orquestra
Skaipirinha
This week the Caipirinha Appreciation Society podcast presents to you a style that you may or may not have noticed can been be heard in Brazilian music since at least the eighties. Enjoy a fine selection of several strands of Braziilan ska! // Originally broadcast on 28-Nov-2017 on Contrabanda FM.
Skaipirinha
Essa semana, o podcast Caipirinha Appreciation Society apresenta para o público mundial um estilo que muita gente não se dá conta que está presente na música brasileira desde pelo menos os anos oitenta. Com vocês, uma seleção de duas horas de ska nacional. // Programa transmitido originalmente em 29-Nov-2017 na Contrabanda FM.