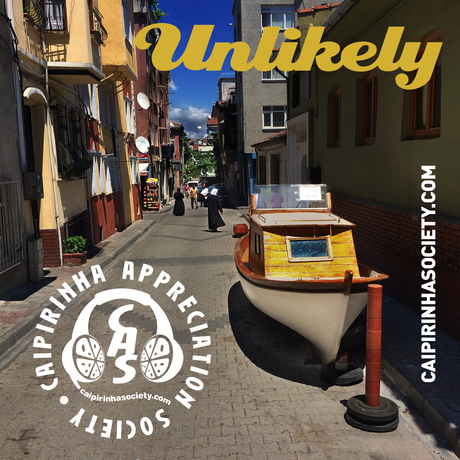 ben charles | gilber t | pedro luís & a parede | junio barreto | mula manca & a fabulosa figura | fabio brazza | rappin hood & quinteto em preto e branco | mc ralph | parafusa | dia hum | vulgue tostoi | danilo moraes | porcas borboletas | ive seixas | daniel groove | marcos magah | toni platão | cesar ninne
Unlikely
This podcast features two recent albums by personal-favorites Gilber T and Ben Charles. In fact, we refer to several songs along the episode as "classics" - though we're probably the one radio show on earth that plays them regularly. Enjoy the unlikely hits of the Caipirinha Appreciation Society. This show was originally broadcast on 20 December 2016 on Contrabanda FM
Improvável
Esse podcast dá destaque a álbuns recentes de dois artistas de nossa predileção: Gilber T e Ben Charles. Ao longo do programa, nos referimos a várias músicas como "clássicos" - ainda que sejamos, provavelmente, o único programa do mundo que as toca regularmente. Com vocês, os hits improváveis do Caipirinha Appreciation Society. Esse programa foi ao ar originalmente no dia 20 de dezembro de 2016 na Contrabanda FM.