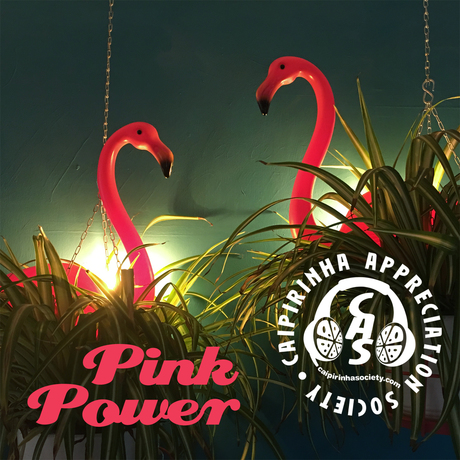 tulipa ruiz | letrux | carne doce | paula cavalciuk | bande dessinée | cilibrinas do éden | andréia dias | binário | bárbara eugênia | nau | céu | denise assumpção | anelis assumpção | rosa ferraz | karina buhr
FEMALE BRAZIL
This episode of the Caipirinha Appreciation Society podcast celebrates female talent in Brazilian music. The mix is loose and non-exhaustive - we couldn't possibly fit it all in a single show - but it's super powerful as it is! And by the way: #elenão // Originally broadcast on 17/July/2018 on Contrabanda 91.4 FM.
BRASIL FEMININO
Esta edição do podcast do Caipirinha Appreciation Society celebra o talento feminino na música brasileira. O mix é solto e longe de ser exaustivo - impossível dar conta do assunto num único programa - mas é super poderoso mesmo assim! Em tempo: #elenão // Programa transmitido originalmente em 17/julho/2018 na Contrabanda 91.4 FM.