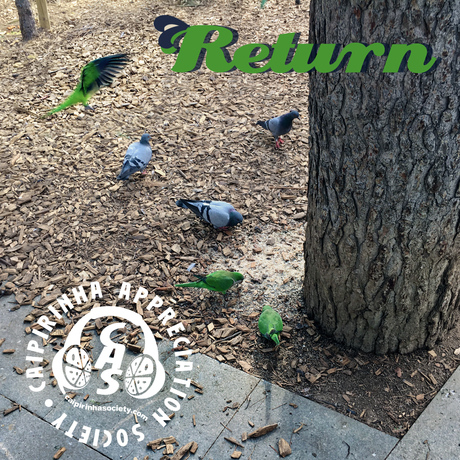 anelis assumpção | eddie | arnaldo antunes | chico limeira | paradise o antiartista | paulo lepetit and gigante brasil | alzira e | iara rennó | jr. black | criolo | emicida | rubel | santos de guerrilha | curumin
Return
Kika is back to stay, because this is where she belongs: coproducing and presenting the Caipirinha Appreciation Society podcast. This episode also brings two new albums: Eddie's and Anelise Assumpção's latest. Rejoice! // Originally broadcast on 6/March/2018 on Contrabanda FM.
Retorno
Kika Serra voltou, agora pra ficar, porque aqui é o seu lugar: co-produzindo e apresentando o podcast Caipirinha Appreciation Society. Essa edição também traz dois destaques, os últimos da banda Eddie e de Anelis Assumpção. Alegria! // Programa transmitido originalmente em 6/março/2018 na Contrabanda FM.