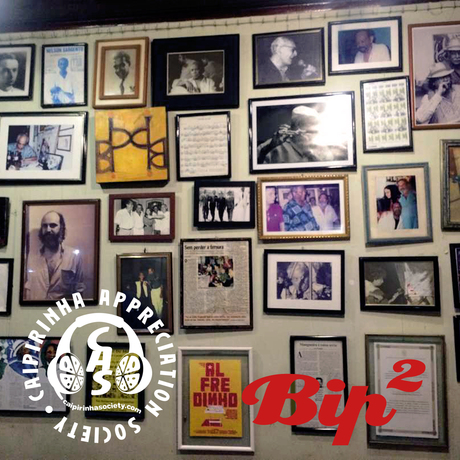 zé keti | nelson sargento | walter alfaiate | elton medeiros | eduardo gallotti | tomáz miranda and manuela trindade | paulinho do cavaco | pedro miranda | alfredo del penho | ernesto pires | cristina buarque | nilze carvalho | pedro paulo malta | luiza borges | marina íris and nina rosa | wanderley monteiro | simone franco and joão bouhid | aldir blanc | moacyr luz
LONG LIVE BIP BIP
Copacabana's 50-year-old samba spot has been featured by the Caipirinha Appreciation Society before. It turned out Bip Bip's late manager didn't like it much - the podcast dared mix several styles of Brazilian music, after all. This episode is here to make amends: here's that 100% samba-packed episode for you, Alfredinho. // Originally broadcast on 26/March/2019 on Contrabanda 91.4 FM.
VIDA LONGA AO BIP BIP
Do alto de seus 50 anos, o ponto de encontro mais amado pelos bambas de Copacabana já foi tema do Caipirinha Appreciation Society antes. Ocorre que o saudoso dono do Bip Bip não gostou muito da homenagem - o programa ousava misturar vários estilos de música brasileira! Recebida a bronca, essa edição trata de tomar tenência. Pra você, Alfredinho, tá aqui aquele podcast 100% recheado de samba. // Transmitido originalmente em 26/março/2019 na Contrabanda 91.4 FM.