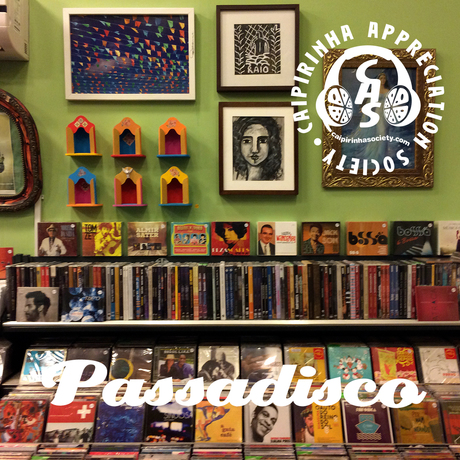 igor de carvalho | carlos ferrera | isadora melo | barro | bruno lins | tibério azul | bruno souto | projeto sal | muta & tiago west | marsa | donzelinho dos milagres | romero ferro | barros de alencar | victor camarote | zé ramalho | tonfil | frevotron
OUR RECORD STORE
Imagine a record store that's entirely dedicated to Brazilian music: rare albums, recent releases by independent bands, with a special focus on Pernambuco talent. An obligatory stop in Recife and an absolute Caipirinha Appreciation Society favorite. This podcast explores both retail and label sides of the great Passadisco. // Originally broadcast on 5/February/2019 on Contrabanda 91.4 FM.
NOSSA LOJA DE DISCOS
Pense numa loja de disco inteiramente dedicada à música brasileira: discos raros, lançamentos de bandas independentes, com destaque especial para o talento pernambucano. Parada obrigatória em Recife recomendada pelo Caipirinha Appreciation Society. Essa edição do podcast explora tanto a faceta loja como o selo da grande Passadisco. // Transmitido originalmente em 5/fevereiro/2019 na Contrabanda 91.4 FM.